Some time ago, I noticed that someone added an entry for a game called Mah Jong Jr. to Mobygames that was supposedly developed by Hulabee Entertainment (a short-lived company Ron Gilbert and Shelley Day founded after failing to buy back Humongous from Infogrames). More recently, a note was added mentioning that it was included in the so-called MahJongg Variety Pack 2, which can still be purchased on Amazon.
Prior to that, I had assumed this game was only available digitally, so I had a look at archived copies of Hulabee's website. For some reason, they started selling all sorts of games from other companies digitally a while before their death. Sadly, while Mah Jong Jr. was also available there, the Wayback Machine didn't archive the installer for its free trial. Luckily, the game was also sold on the site of a publisher called Oberon Media. And their own free trial installer did get archived. You can get it here:
https://web.archive.org/web/20060220110113/http://www.oberongames.com/exe/mahjong_jr-setup.exe?RefId=&origin=pgame_rg&ext=mahjong_jr-setup.exe
Given that this is a free trial, it comes with a DRM launcher that won't let you play the game for more than an hour. And of course, activating the game is no longer possible. Thankfully, this DRM is so laughably weak it can be bypassed simply by running the game's executable instead of the launcher.
As for the game itself, I guess it's okay. It's a simple puzzle game that's supposed to teach kids a few basic principles of Mahjong. Can be slightly fun, but it's also really luck-based at times.
I also heard about a site called Sports Squad that Hulabee ran. Apparently, it was a subscription-based site offering sports-related news and some games. One of them, Squad Driving Range Golf, was archived by the Wayback Machine. You can play it here:
https://web.archive.org/web/20010721134238/http://www.sportssquad.com/Games/GOLF.SWF
Quite frankly though, this game is a complete joke. Literally one of the worst games I've ever seen. Chances are, it was slapped together within a few days without the slightest bit of care. This garbage makes Sonny's Race for Chocolatey Taste look like a masterpiece by comparison. If the rest of these games had the same level of quality, then it's utterly disgusting that kids actually had to pay for this. Seriously, what the hell went wrong with this company?
Technically, I also found another archived game from that site called Dinger Derby, but it's a JAR file. It does contain plenty of sound files, images and programming-related files, but I couldn't manage to run the game, even after a lot of experimentation with programs for converting JAR files to executables. In the unlikely event that someone with Java programming experience reads this, here's the link:
https://web.archive.org/web/20010707102118/http://www.sportssquad.com/Games/homerun.jar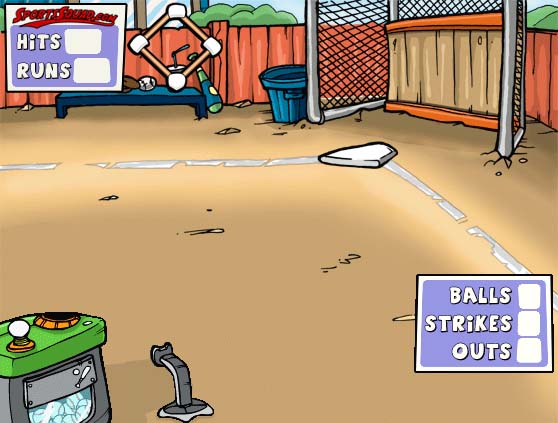 SomeRandomHEFan

Adventurer




Posts

: 125


Join date

: 2014-10-22



Similar topics
---
Permissions in this forum:
You
cannot
reply to topics in this forum