Dann sieh dir das an!
Well, I was doing a walkthrough of Marine Malice 3, that's the French version of Freddi Fish 3. I should've thought something was wrong when the buttons were randomly written in German...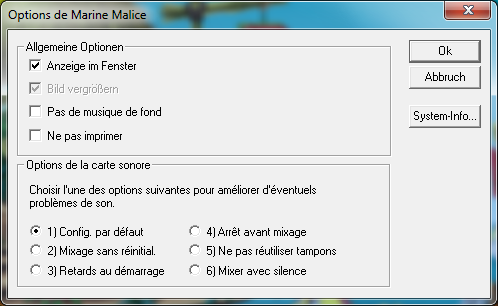 Imagine how many French kids were confused by this!
And then when I got to the credits I saw this: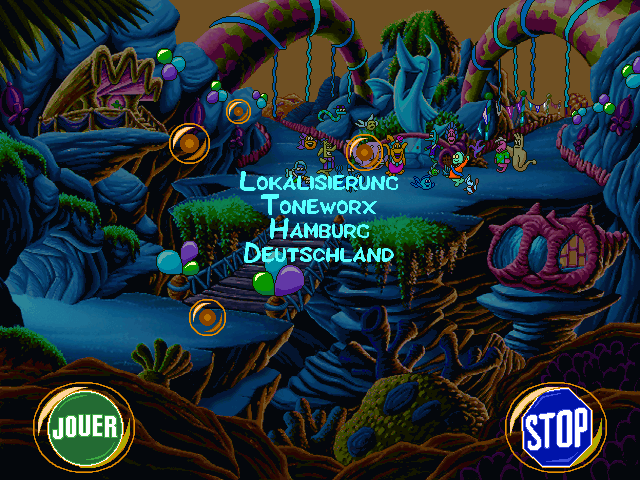 What the Hölle!? Since when does anyone in Germany speak French, much less in Hamburg!
The country Infogrammes is from was also spelled in German.
Mais quoi le bordel est un Frankreich!?
I guess Infogrammes must have used the German version of Freddi Fish 3 as a base, and been especially lazy about it. Was der Hölle, Infogrammes!?
Haha wow. It's especially hilarious they left the buttons untouched, considering you edit them with the same INI file that changes the other text of the pause menus too! Infogrames Europe sure hated effort.
_________________

No, actually it's determined by the game's data files, because when I copy the INI over to an English game the buttons stay English.
And you're sure you didn't get your data files mixed up? Because I could see that happening due to whoever your, ahem, "source" is accidentally mixing his copies up.
I think the first two may be, but the last two are NOT! :O
I FIXED HIS MENU PROBLEM...not to proud of it cause it was easy
But I am trying to fix the inside game data too (shamefully not done with that part)
Similar topics
---
Permissions in this forum:
You
cannot
reply to topics in this forum