Surprised nobody has mentioned this here, but former Humongous employee, David Evans, recently uploaded a demo for Aliens Ate My Cookies, a game that was being developed in 2001 by their sub-division, Gaspocket Adventures, before Infogrames cancelled it for having a female protagonist. If you want yet another reason to hate Infogrames/Atari, download it from https://www.dropbox.com/s/b3iry7d7hl8fbab/Gaspocket%20Demo.7z?dl=0 . Thanks to MrEightThreeOne for giving me the link.
The demo was clearly not meant to be publicly released in this state, as evidenced by frequent crashes, a complete lack of clickpoints and somewhat amateurish voice acting, but it's still a fascinating sight, even if it probably just barely scratches the surface of what this game was going to be like. Most interestingly of all, it has the typical debugging features you'd expect from Humongous' games. By adding "WhosABigCheater=I" to your version of "hegames.ini", you can press I to open an item selection screen and G to access a room selection screen. Both of these are very expansive, indicating that the game's planning was already pretty much finished, which makes its cancellation even more infuriating. Don't get your hopes up though. The item selection screen doesn't do anything and the room selection screen only allows you to click on the handful of rooms that exist in the demo. Since this game runs on the SCUMM engine, I was able to extract these two screens though: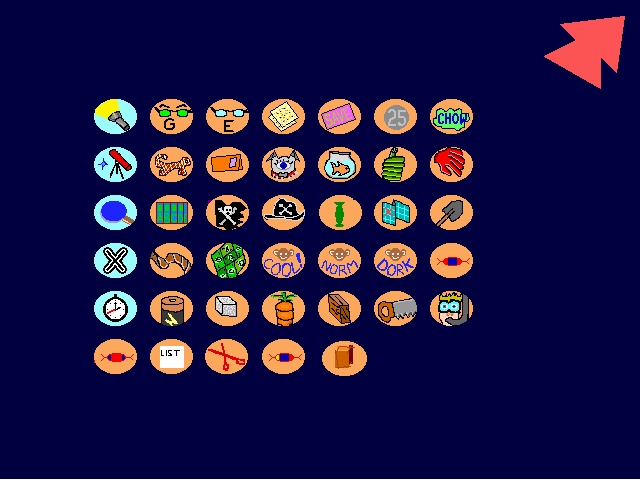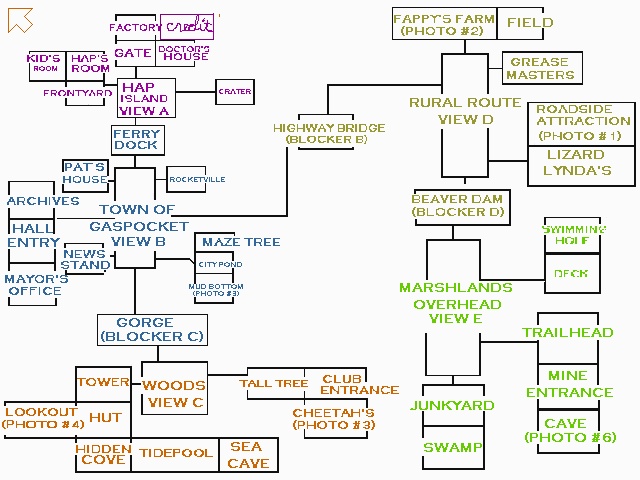 It should be noted that the game isn't fully compatible with SCUMMVM though. Even if you change its file names to make SCUMMVM accept it, there are still some technical issues. I've informed the SCUMMVM team about this.
Player




Posts

: 17


Join date

: 2014-10-22



Photo #2 at Fappy's Farm? That place showed up in Backyard Soccer 2004! http://www.mobygames.com/game/backyard-soccer-2004/screenshots
Adventurer




Posts

: 48


Join date

: 2011-10-15



I keep getting this error message that says "actor 0 out of range [min 1 max 61]" is there any way to fix it?
Player




Posts

: 18


Join date

: 2015-01-24



HumongousFan4 wrote:I keep getting this error message that says "actor 0 out of range [min 1 max 61]" is there any way to fix it?
The game is fairly buggy. Even when using the original interpreter rather than ScummVM, it'll occasionally crash for no apparent reason.
Player




Posts

: 17


Join date

: 2014-10-22




Similar topics
---
Permissions in this forum:
You
cannot
reply to topics in this forum